Dr. Steven Rosenblatt maintain the highest levels of accreditation and pursue ongoing education to stay abreast of the latest trends in the medical field. Read on to learn more about Dr. Rosenblatt's experience and training.
Biography—Steven L. Rosenblatt, MD, PhD, L.Ac.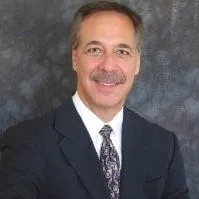 Steven Rosenblatt was originally trained as an Acupuncture and Oriental Medicine Doctor by Dr. Ju Gim Shek. He was taken to Hong Kong where he graduated from the Hong Kong Acupuncture College as the first Western student of Dr. James Tin Yau So. Upon his return he organized and was the first clinical director of the UCLA Acupuncture Research Project in the medical school department of Anesthesiology. This was the first acupuncture clinic in a medical school in the US.
Dr. Rosenblatt brought Dr. So to this country where they lived together in Los Angeles before moving east to set up the James-Stevens Acupuncture Center in Boston, Mass. This first training program in the US, grew to become the New England School of Acupuncture.
Upon returning to Los Angeles, Dr. Rosenblatt established the California Acupuncture College with branches in Santa Barbara (which later became the Santa Barbara Acupuncture College) and San Diego (which evolved to become the Pacific College of Oriental Medicine).
Being actively involved in the political process of creating a licensure program for Acupuncture, Dr. Rosenblatt helped create licensing regulations as he spoke and lobbied for legislative action in the states of Nevada, Oregon, and California. He was the first Westerner licensed to practice Acupuncture in the US with license number 8 in the state of Oregon in 1974.
Dr. Rosenblatt received his PhD from UCLA with a dissertation entitled "Electrophysiological Correlates of Acupuncture Points". This was the first doctoral research dissertation on Acupuncture at a major university in the United States.
As president of the California Acupuncture College, Dr. Rosenblatt helped establish several of the national educational and accreditation agencies. He served on the National Accreditation Commission for Schools and Colleges of Oriental Medicine for six years and helped review and accredit many of the acupuncture and oriental medicine schools in the US.
After 20 years in the Acupuncture and Oriental Medicine field, Dr. Rosenblatt went back to medical school and earned an MD degree from St. Georges University. He completed his medical school training in England and went on to do a Family Practice residency at Kaiser Hospital in Riverside, CA.
Dr. Rosenblatt is National Board Certified in Acupuncture. He is licensed as a medical doctor in California and Hawaii. He is residency trained in Family Practice and is currently board certified in Urgent Care Medicine.
Dr. Rosenblatt has served on the Advisory Committee of the American Nutraceutical Association. He helped develop and served as the Program Coordinator of the Complementary Medicine Program at Cedars-Sinai Medical Center.
He is the author of many published research articles and his best selling book "The Starch Blocker Diet" was published by HarperCollins. This book is now selling in the paperback edition and has been translated and published in a German language edition.
His most recent book has been published by Balboa Press entitled, "The Birth of Acupuncture in America: The White Crane's Gift" (with co-author Keith Kirts). It is available in all major book stores and on Amazon.
Dr. Rosenblatt is a nationally recognized leader in the field of Integrative Medicine and his major interest is the utilization and integration of Complementary Medicine in the Western medical clinic. He maintains a busy clinical practice combining Family Practice medicine, acupuncture, and complementary modalities with offices in West Los Angeles, Van Nuys, Eagle Rock, and the Big Island of Hawaii. He is currently on staff at Saint John's Health Center in Santa Monica.